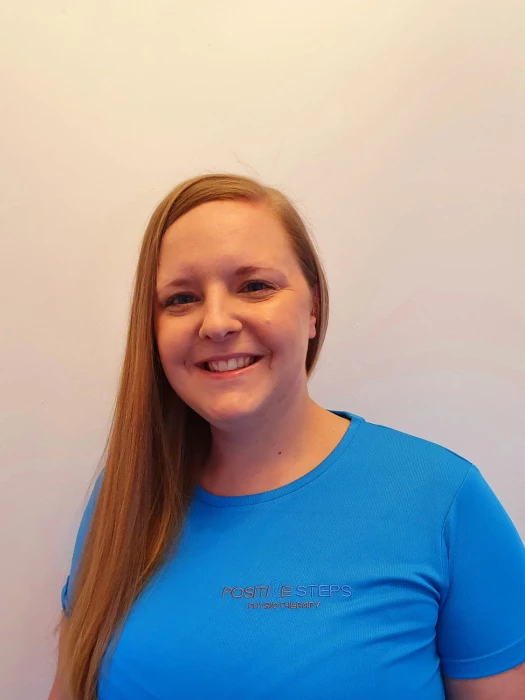 Charlotte qualified with BSc Honours Physiotherapy from Coventry University in 2009 and began her career at Royal Stoke Hospital in 2010.
Charlotte specialised in Childrens Physiotherapy in 2013 and has built up a vast amount of knowledge and experience within her current team in the NHS. She also has experienceworking with the Stoke City FC Girls Centre of Excellence.
Charlotte is registered with the Health and Care Professions Council (HCPC), Chartered Society of Physiotherapy (CSP) and is a member of the Association of Paediatric Chartered Physiotherapists (APCP).
Charlotte has always loved working with children and their families. She is passionate about giving children the best start in life despite their difficulties or diagnosis and believes you get the best out of a child when they are having fun and enjoying themselves. She believes in empowering children and families to get the best outcomes and to fulfil their full potential.
Charlotte has experience in a wide variety of conditions and symptoms, but has specialist knowledgein Chronic Pain and Musculoskeletal conditions.
Charlotte is a great communicator and works best in a team setting; working with others with shared outcomes and goals, ensuring the child and their family are at the heart of everything she does.