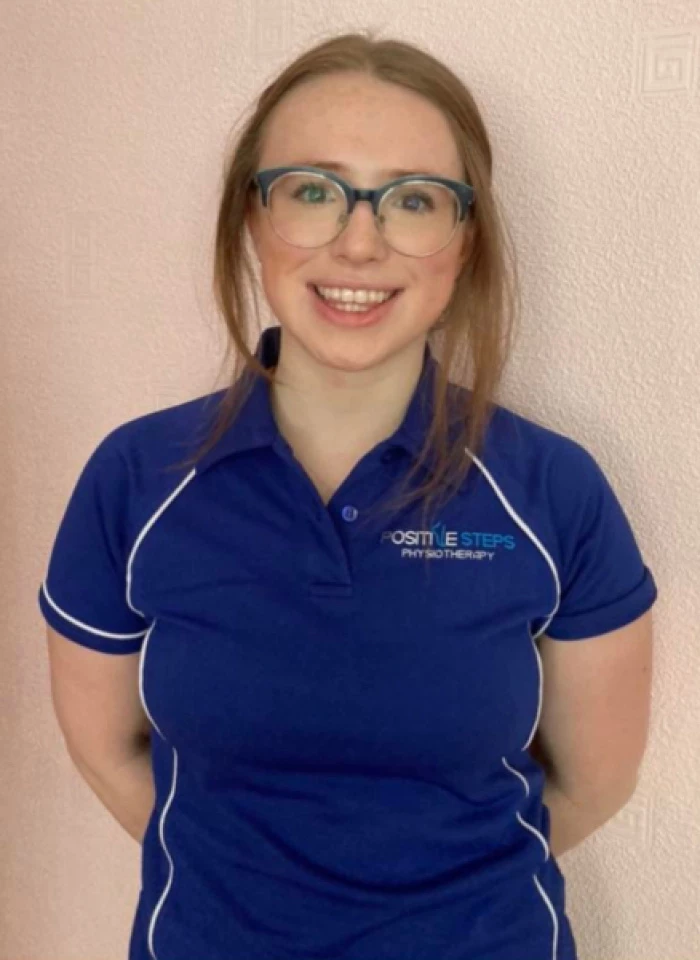 Ellen grew up in Stoke on Trent and trained as a Physiotherapist at Keele University, since then she has worked for the NHS completing a range of different rotations in various specialities. Ellen now works as a Senior Physiotherapist in Neurology within the NHS alongside her role at Positive Steps.

Ellen loves her work within Neuro Physiotherapy, so much so she recently travelled to Mexico to volunteer with a charity that works with children and adults with disabilities. Children and adults that have very little access to support and equipment. It was a truly amazing experience and she hopes to go to Mexico again to continue working with the charity in the future.

Ellen is also a Guide Leader and a helper at her local Church Sunday School, volunteering and helping others really is a passion for her! The very reason she has joined the Positive Steps team, to help more people move better and enjoy doing what they love!