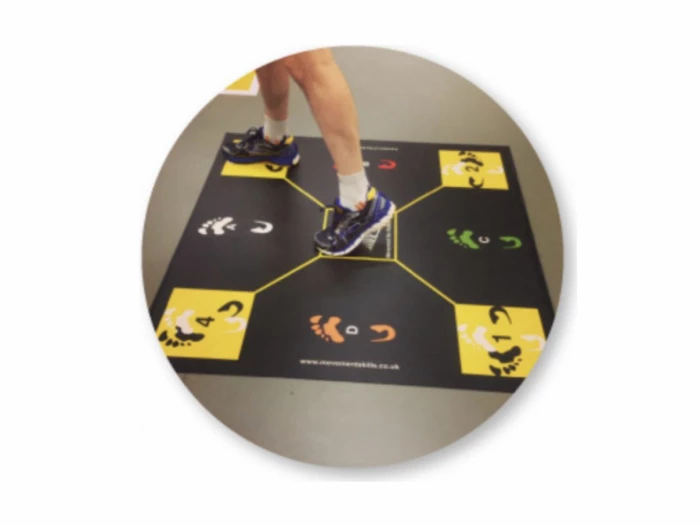 Positive Steps Physiotherapy is passionate about getting all children moving more and moving better!We use a cutting edge movement methodology called Dynamic Movement Skills developed by The Running School. DMS stimulates the nervous system and helps to refine and develop motor patterns. This helps to improve balance, coordination, rhythm, speed and agility. Most importantly it improves proprioceptive awareness. Proprioception starts with our feet and is essential in providing feedback to our brain and fine tuning our movements to help us maintain our balance without injury. Sometimes it has been described as our sixth sense!
We believe that giving children the skills to move is just as important as the skills they need to read and write. We work alongside the team at The Running School HQ to offer a fantastic training package to schools in Staffordshire, Cheshire and Shropshire.
The Dynamic Movement Skills programme has been researched and tested over many years and the results achieved are amazing! Through a series of movement patterns that stimulate the central nervous system, DMS can be used as part of an individual rehabilitation programme as well as in a group session. Ideal in schools where it allows children to work as a team, encouraging each other along the way! The results are amazing and so rewarding for all!
If you would like to find out more and organise a free demonstration why not give us a call on 07801 238819.