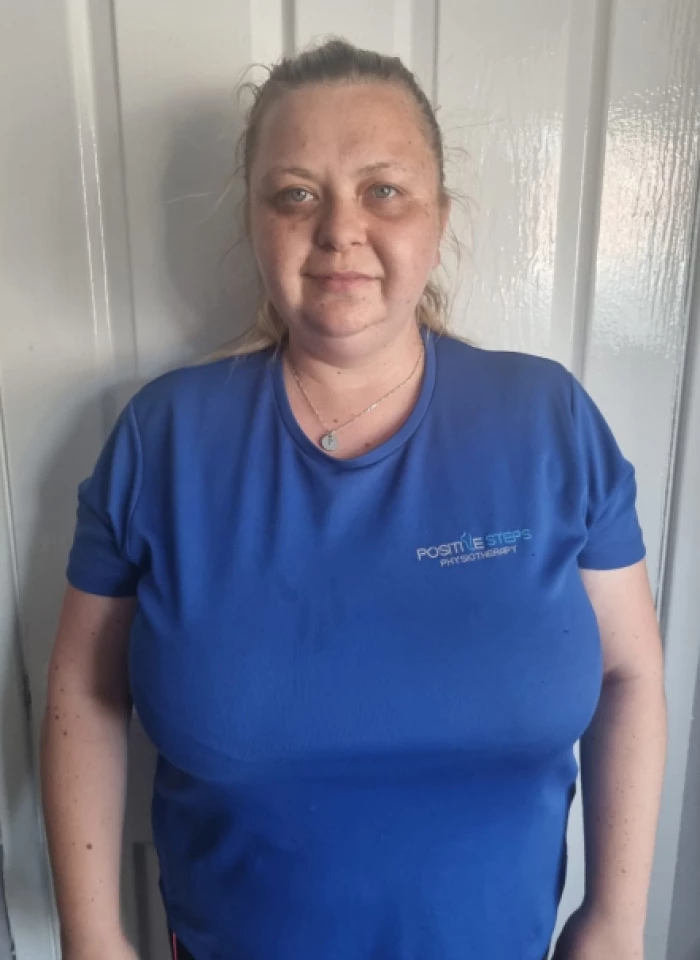 Gemma Tomkinson works as a Therapy Assistant for Positive Steps Physiotherapy.
Gemma has qualifications in childcare and has worked in various child care settings over the years. Gemma soon discovered a true love for working with children and young people with additional needs, finding it extremely rewarding.
When Gemma worked in a special needs school for 6 years she loved every minute of it and met Lorna Saunders, Owner and Director of Positive Steps Physiotherapy. Lorna could clearly see the passion that gemma had for helping the children she worked with achieve their full potential.
Gemma says 'working with Lorna and the team is now my dream job. Helping the children to achieve their goals and seeing how much progress they make with extra support is just amazing.'
Gemma is looking forward to many years with Positive Steps and is excited for the challenges ahead.