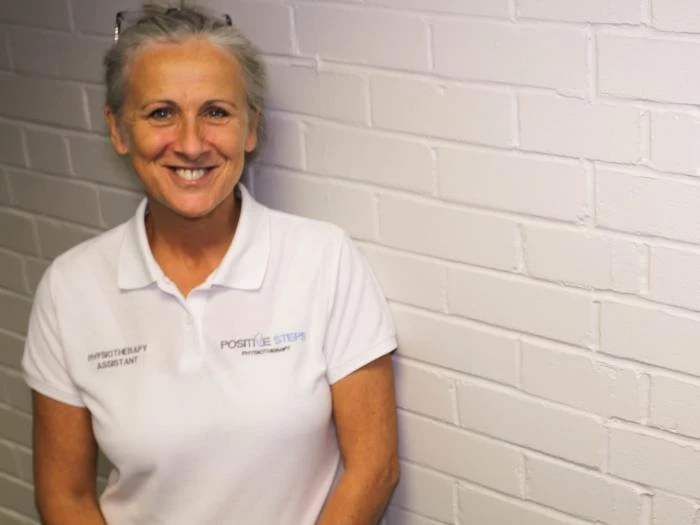 A day in the life of a Physiotherapy Assistant by Tracey Toplass
As the title implies my role within the Positive Steps Physiotherapy Team is to assist Lorna Saunders – "The Boss" as she is affectionately known – with our lovely clients to which she has entrusted into my care.
A typical day begins with a trip to the Michelin Athletic Club in the morning – where I am greeted by the happy chaps on the reception desk. 
Setting up the therapy room and preparing paperwork would be the first thing on my list – the main piece of equipment we use is called the Motomed- just one of the many resources used by the team.
Well you wouldn't believe the places clients go, the scenery they see and the kilometres they pedal in just one session. 
Oh and I forgot to mention the sunny island they pedal around stopping off for a paddle and a coffee – all of course whilst working extremely hard. These exciting things we do are all part of just some of the programs on the Motomed Muvi Trainer from Medimotion.
Before during and after each session lots of stories are shared on what has been achieved during the session and the week and we look forward with lots of smiles and motivation on what we will achieve when we next meet.
I hope you have enjoyed my short blog and I look forward to sharing another day with you.