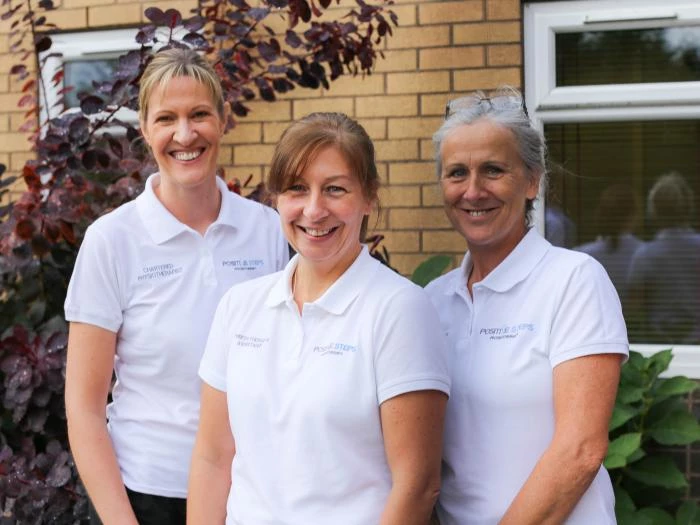 And then there were THREE!
Positive Steps continues to go from strength to strength helping more and more people achieve their individual rehabilitation goals. Tracey Toplass has recently joined the team as a Physiotherapy Assistant and alongside Louise Hudson they deliver personalised physiotherapy programmes under the watchful eye of Specialist Physiotherapist and Owner Lorna Saunders.
Tracey and Louise are both a true asset to the team ensuring everyone they work with has fun whilst working hard to achieve their goals and full potential. Have a look in the 'About' section for more detailed information on Lorna, Louise and Tracey.
If you think we could help you or someone you know why not give us a call to find out more.