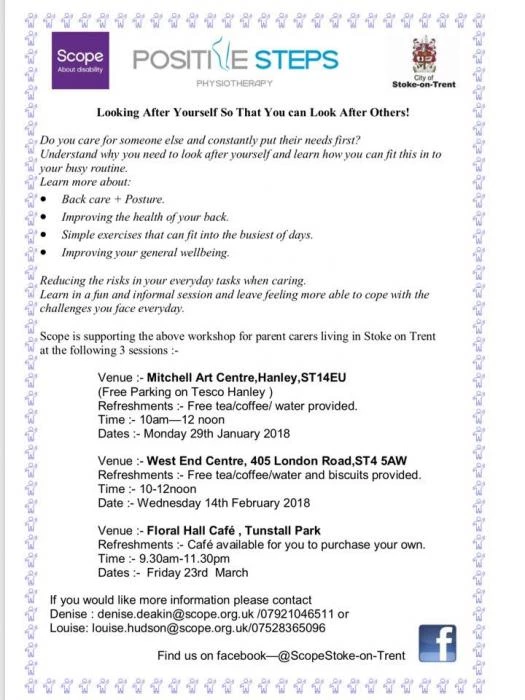 Scope is a national charity that makes clear it's vision is to...'make this country a place where disabled people have the same opportunities as everyone else.' Positive Steps Physiotherapy is excited to be working with SCOPE Stoke on Trent to offer 3 innovative training sessions for parents/carers.
Looking after a child with additional needs although amazingly rewarding can be exhausting. It is important that parents/carers know how to look after themselves to ensure they don't burn out!
Have a look and book a place if interested. It's sure to be a popular event!