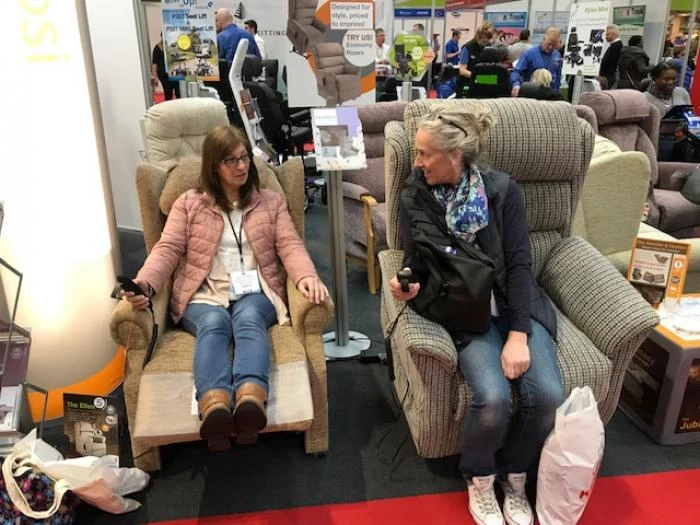 The Positive Steps Team made a road trip to Naidex 2019 last week at the NEC in Birmingham.
Naidex is the number 1 event for homecare, disability and rehabilitation needs, showcasing what equipment and organisations are out there to help.
It was a great chance to catch up as a team, reflect on our working practises and think about our individual client's needs and how we could help the even more. We trialled various pieces of equipment from walkers to chairs to campervans! All the time thinking about our individual clients and their rehabilitation needs.
It was also a chance to meet more people working within the world of disability and share our story as a team, explaining what we do, where we cover and most importantly why we do it!
After a whole day together we have some exciting events planned for the coming months and lots of fabulous ideas that need a little more planning. We will keep you posted but if you can't wait and want to get in touch then why not give us a ring on 07801 238819.